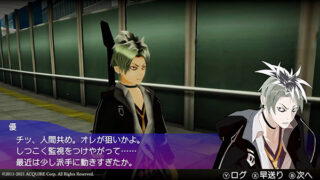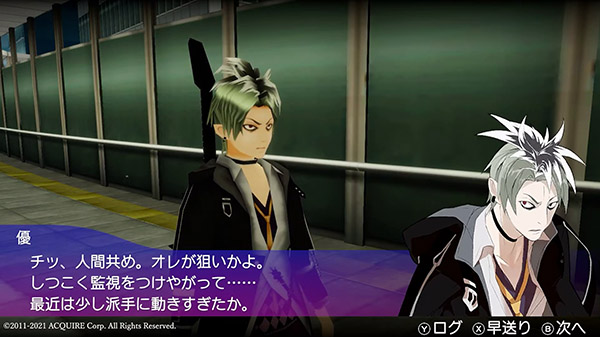 Acquire has released the the Jun Anekouji, Rei Anekouji, and Yuu Abeno character trailers for AKIBA'S TRIP: Hellbound & Debriefed.
Here is an overview of each character, via Acquire:
Jun Anekouji (voiced by Masahiro Okazaki) – Owner of a back alley cafe in Akihabara. Muscular and well built. He has a stern face, but a seemingly mild-mannered personality…
Rei Anekouji (voiced by Risa Hayamizu) – A mysterious woman accompanied by Shadow Souls. She has a neat and clean mid-20s feel about her, but her actual age is unknown.
Yuu Abeno (voiced by Tetsuya Kakihara) – A tall and slim punk rocker-style Shadow Soul with clear white skin that appears to be in his mid-20s. He seems to be Rui Fumizuki's older brother…
Previous character trailers introduced Gon-chan, Nobu-kun Satoko Midou, Ryuuji Sejima, Sena Kitada, Mana Kitada, the protagonist, Suzu Moriizumi, and Rui Fumizuki.
Akiba's Trip: Hellbound & Debriefed is due out for PlayStation 4 and Switch on May 20 in Japan, followed by PlayStation 4, Switch, and PC via Steam this summer in the west.
Watch the trailers below.
Jun Anekouji
Rei Anekouji
Yuu Abeno