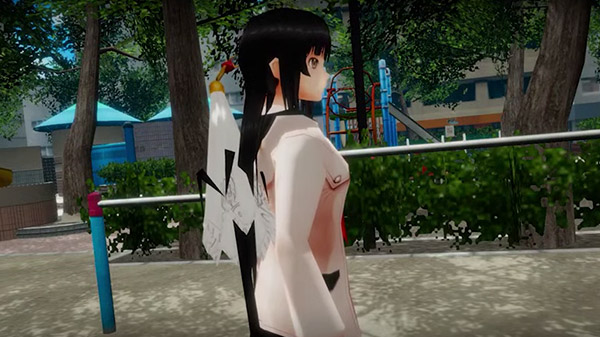 Acquire has released the first in a series of character trailers for Akiba's Trip: Hellbound & Debriefed. The first trailer features heroine Rui Fumizuki.
Here is a her character description, via the game's official website:
Rui Fumizuki is a beautiful girl with translucent white skin and thin, long limbs. She rarely smiles, but shows expressions expected of someone her age whenever she is with the protagonist. She saves the protagonist's life after he was attacked by Shadow Souls.
Akiba's Trip: Hellbound & Debriefed is due out for PlayStation 4 and Switch on May 20 in Japan. A western release, including a PC (Steam) version, is also planned via western publisher XSEED Games in 2021.
Watch the trailer below.
For comparison, here is the same trailer created for the original Akiba's Trip Plus for PSP: