NieR Re[in]carnation delayed to first half of 2021 in Japan
Mobile game no longer due out in 2020.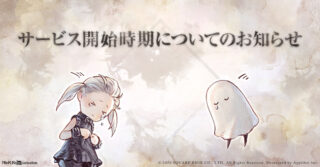 Square Enix has delayed NieR Re[in]carnation from its previously planned 2020 release window in Japan to the first half of 2021. It will be available for iOS and Android.
In an update, Square Enix said development on the release version (version 1.0.0) is mostly complete, and it is focusing on preparing post-launch content as well as stability improvements and optimization.
A western release of NieR Re[in]carnation is also planned. If you missed our previous coverage, read more about the game here.