NieR Re[in]carnation closed beta test set for July 29 to August 5 in Japan; debut trailer, details, and screenshots
First real look at the NieR game for iOS and Android.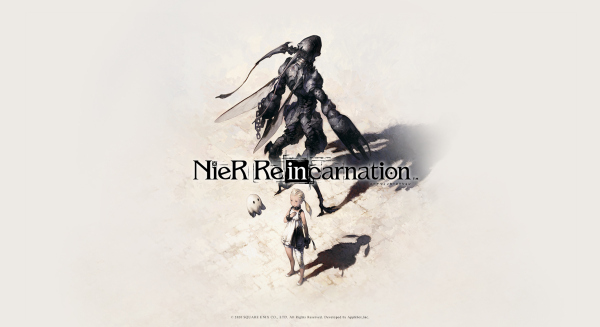 Square Enix will host a closed beta test for NieR Re[in]carnation for iOS and Android from July 29 at 13:00 JST to August 5 at 12:59 JST in Japan, the company announced.
Registration is available now until July 26 at 23:59 JST. Square Enix will accept 20,000 applicants (10,000 users for iOS and 10,000 users for Android). If over 20,000 users apply, participants will decided by lottery.
Here is the debut trailer:
And here are the first details, via the newly relaunched official website:
■ Key Visual

■ World

Story

A girl wakes up on a cold stone floor. A vast space with rows of towering structures.

Guided by a mysterious creature that calls itself "Mama," the girl begins to walk atop the stone pavement. To reclaim what she lost, and to atone for her sins.

Inside a "Cage" built in some unfathomable way by who knows who.

■ Characters

Girl in White (voiced by Rika Nagae)

When she came to, she was lying on the stone pavement of the "Cage." She sees nightmares almost every night. She has a kind heart and cheerful personality, but what is the reason behind her choker and bandages?

Mama (voiced by Yumi Hara)

A mysterious creature that calls itself "Mama." It seems to know something about the "Cage" and guides the girl. It also has a overly free-spirited side, and often times messes with the surrounding decorations or takes a moment to enjoy the scenery.

Dark Monster (voiced by Motoyuki Kawahara)

A mysterious being that wanders about the "Cage." It appears as if a knight in armor, and also like a silent bug. It seems to have some sort of objective, but…

■ Systems

Cage

Memories

Battle

■ More Screenshots

■ Staff

Producer: Yosuke Saito
Creative Director: Yoko Taro
Director: Daichi Matsukawa
Main Character Design: Akihiko Yoshida (CyDesignation)
Concept Art: Kazuma Koda
Music: Keiichi Okabe (Monaca)
Development: Applibot
Planning and Production: Square Enix
View a new set of screenshots at the gallery.