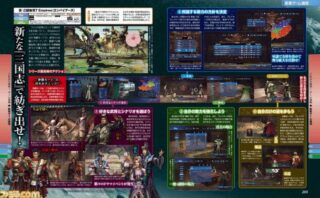 Dynasty Warriors 8: Empires will launch for PlayStation 4, Xbox One, and PlayStation 3 in Japan on September 25, this week's Famitsu reveals.
The PlayStation 4 and Xbox One versions will cost 7,334 yen, while the PlayStation 3 version will cost 6,264 yen. The download versions will be a little cheaper.
Thanks, Famitsu and [email protected].