Open Forum #344
Open, off-topic discussion.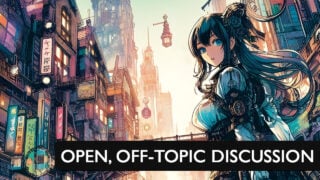 Welcome to the Open Forum, your domain to discuss (almost) anything and everything.
The usual community guidelines still apply. Please also take careful note of the following:
No nudity.
Not safe for work content needs to be posted with spoiler tags.
No trolling or spamming.
Please flag any comment that does not follow these rules.
Thank you!