WILD HEARTS 'Tame a World Gone Wild' cinematic trailer
Defend Azuma from the ferocious Kemono.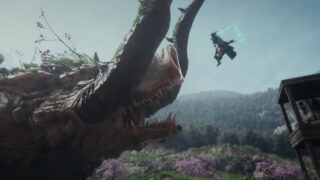 Publisher Electronic Arts and Koei Tecmo developer Omega Force have released a new cinematic trailer for WILD HEARTS dubbed "Tame a World Gone Wild."
The trailer offers a closer look at the hunters' battle against the Kemono, such as the volcanic-bodied Lavaback. Players must learn to adapt the ancient Karakuri mechanism to their environment in order to traverse the land and defend Azuma from the Kemono.
WILD HEARTS is due out for PlayStation 5, Xbox Series, and PC via Steam, Epic Games Store, and EA App on February 17.
Watch the trailer below.
Cinematic Trailer: "Tame a World Gone Wild"