Sony Interactive Entertainment completes acquisition of Bungie
Bungie officially joins the PlayStation family.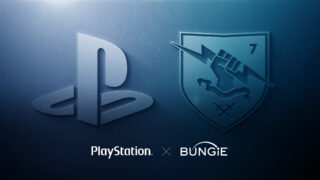 Sony Interactive Entertainment has officially completed the acquisition of Bungie first announced on January 31, the company announced.
The acquisition brings the Destiny series creator under the Sony Interactive Entertainment umbrella as an independent subsidiary, remaining a multiplatform studio and publisher run by its current management team.
"We are proud to officially join the incredible team at PlayStation, we are excited for the future of our company, and we are inspired to bring together players from all over the world to form lasting friendships and memories," Bungie said in a tweet.
PlayStation Studios head Hermen Hulst added, "I have always admired Bungie's ambitious, ground-breaking games and their focus on creativity, craft, and community. I can't wait to spend more time with [Bungie CEO Pete Parsons], Jason Jones, and their team as we chart a bold course for [Sony Interactive Entertainment], PlayStation Studios, and Bungie together."
Bungie CEO Pete Parsons said (2), "This unprecedented partnership with PlayStation is a big, bold step forward. I could not be more excited for the next phase of our adventure. Our vision is to make Bungie the best place anyone in the entertainment industry will ever work—a center of creative and technical excellence for our team, our players, and the communities we call home."