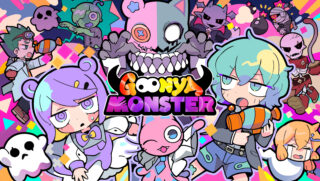 Goonya Fighter developer MUTAN has announced party action game Goonya Monster for PC (Steam). Due out "soon," it will be priced at 1,980 yen for the standard edition and 2,980 yen for the Digital Deluxe Edition. It will support English, Japanese, and Chinese (Cantonese and Mandarin) language options.
Here is an overview of the game, via its Steam page:
About

Goonya Monster is a party game where you go on a rampage playing as characters designed by Terada Tera. Split into Busters and Monsters to face off against one another! An absolutely absurd battle awaits you!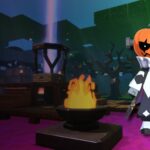 Key Features

Bite-Sized Three-Minute Matches! "Busters" vs. "Monsters – A three-versus-one party game with cutesy characters. Busters can use a unique cast of weapons, while Monsters can unleash powerful skills! Everyone is sure to have a blast playing!
Character Designs by Terada Tera – Terada Tera's character designs faithfully recreated!
Buster: Master a Diverse Set of Weapons to Sway the Match Outcome to Your Favor! – Lasers! Shotguns! Flamethrowers! Round up the enemies using an exhilarating line-up of weapons! The Buster's Win Condition is to defeat Undead enemies roaming the stage and collect their souls.
Monster: Send Those Pesky Busters Flying with Your Extravagant Skills! – Super-sized Beams to Super-sizing yourself! Use your ultimate "Predation" attack to defeat the Busters! Annihilate all the Busters, or survive until the time limit, and the Monster's got the Win!
Play a Bunch to Earn a Bunch of Costumes! – Playing Episode matches unlocks custom Items! Dress up your favorite characters in whacky outfits!
Watch the announcement trailer below. View a set of screenshots at the gallery. Visit the official website here.
English
Japanese
Simplified Chinese