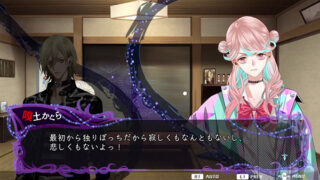 Publisher IzanagiGames and developer G.rev have released the Kagura Kagutsuchi character trailer for "false charges escape adventure and bullet hell shoot 'em up" game Yurukill: The Calumniation Games.
Here is her character description, via IzanagiGames:
Kagura (voiced by Rie Takahashi) is a seemingly trashy teen with a penchant for slang. Even after learning that the Prisoners, Futa and Raita, have been convicted of murder, she doesn't seem to care. She is a cheerful and laid-back girl. She says that she's taking part in the Yurukill Games to get rich.
Previous trailers introduced Mass Murders team members Sengoku Shunju and Rina Azami, as well as Binko, Futa Yamada, and Raita Yamada.
Yurukill: The Calumniation Games is due out for PlayStation 5, PlayStation 4, Switch, and PC via Steam in spring 2022.
Watch the trailer below.