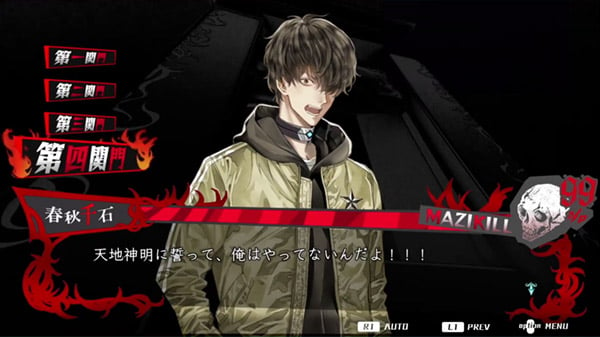 Publisher IzanagiGames and developer G.rev have released the first in a series of character trailers for "false charges escape adventure and bullet hell shoot 'em up" game Yurukill: The Calumniation Games. The first introduces Sengoku Shunju (voiced by Takuya Eguchi).
Here is his character description, via IzanagiGames:
He is sociable and considerate. He has protested his innocence for over 10 years, and vows to emerge from the Yurukil Games victorious with his teammate, Rina.
Yurukill: The Calumniation Games is due out for PlayStation 5, PlayStation 4, Switch, and PC via Steam in spring 2022.
Watch the trailer below.