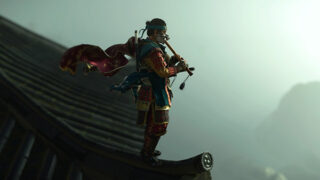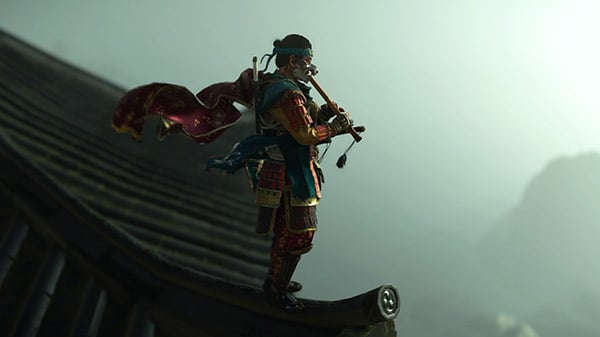 The Entertainment Software Rating Board has rated the unannounced Ghost of Tsushima Director's Cut for PlayStation 5 and PlayStation 4.
This would be the second Director's Cut of a PlayStation 4 game from Sony Interactive Entertainment for PlayStation 5 following the recently announced Death Stranding Director's Cut.
Ghost of Tsushima first launched for PlayStation 4 on July 17, 2020.
Here is the Entertainment Software Rating Board's description of the game:
This is an action game in which players assume the role of a samurai (Jin Sakai) on a quest for vengeance against Mongol invaders in 13th century Japan. Players traverse open-world environments, interact with characters, complete quests (e.g., assassinations), and infiltrate enemy strongholds. Players use samurai swords, poison darts, and arrows to battle enemies in third-person melee-style combat. Some attacks result in dismemberment/decapitation of enemy soldiers, often accompanied by large blood-splatter effects. Players can also perform assassination kills (e.g., neck stabbing, sword impalement) to dispatch enemies quietly. Cutscenes depict additional acts of intense violence: a soldier lit on fire and beheaded; bound civilians lit on fire and burned at the stake; a decapitated man's head held up towards the screen. The game also depicts a man's exposed buttocks as he bathes in a hot spring. The word "sh*t" appears in the game.
(Image via Imgur.)