Death Stranding Director's Cut announced for PS5
More information coming soon.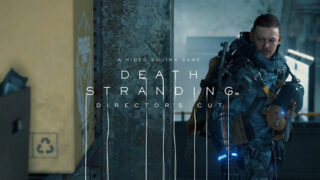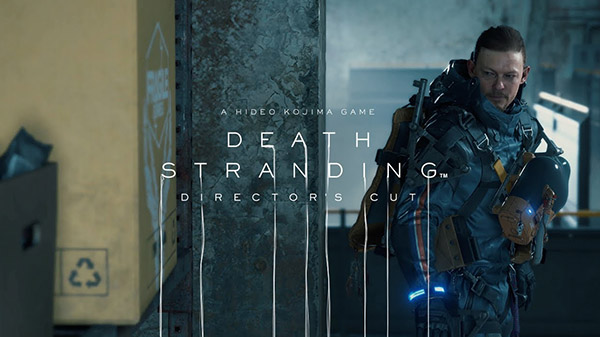 Publisher Sony Interactive Entertainment and developer Kojima Productions have announced Death Stranding Director's Cut for PlayStation 5.
"From legendary game creator Hideo Kojima comes a genre-defying experience, now expanded and remastered for the PlayStation 5 console in this definitive Director's Cut," reads the announcement trailer description. "More info coming soon."
Watch the announcement trailer below.
In related news, Geoff Keighley also conducted a short interview with Hideo Kojima during the Summer Game Fest 2021: Kick Off Live! event, which is not specifically related to Death Stranding Director's Cut. Here is the transcript:
Geoff Keighley: How are you? How are things in Japan?

Hideo Kojima: "Well, there is still a State of Emergency in Tokyo right now, and there are still a few situations with COVID. We are slowly starting the vaccine process."

How has this past year impacted you as a creator?

Kojima: "In the past, about creating things, I was always thinking about what could happen in society in 5, 10, or 20 years. It was like predicting the future and adding the entertainment essence. And that's how I always created. But this time, it came much too soon. The reality came much too soon, especially on Death Stranding. So I've changed how I think and create now. I've really been thinking about this. Because it's entertainment, it has to be fun. I also want to give the player something to learn as well. But since the era is catching up so quickly, it's really not just fiction anymore. So I've been re-thinking my creative process. I guess all creators are thinking the same way. It's almost similar to what happened after 9/11, considering which direction we should go as entertainment. I think that this is a big assignment for us."

Can you give us any sense of where your mind is right now—some of the themes or the ideas?

Kojima: "I can't really say specifically. It won't be like the past, it won't be on step at a time. It's a drastic change, just like after 9/11, we have to adapt and think about new ways of creating, as entertainment can't fall behind. I have to think about what's going to happen in the future. If it was something like an alien coming into my game, it wouldn't matter much about the current state of the world. We could just make up any concept or ideas. But I always want to put some societal elements as a base into the game to introduce the players to what's happening and maybe they'll think about it. With this speed of change, I need to really consider which prediction I make and which ways I introduce ideas to the player."