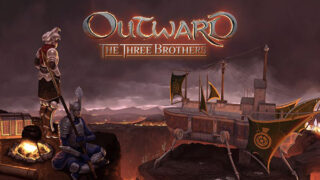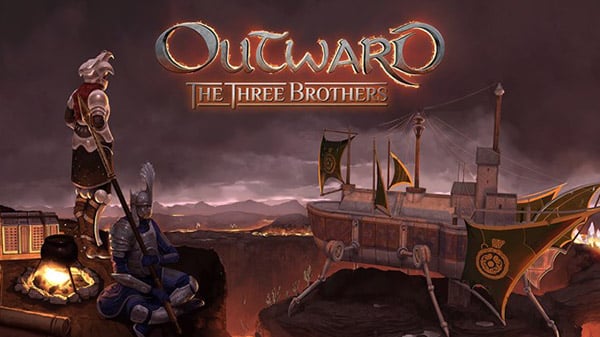 Outward downloadable content "The Three Brothers" is now available for PlayStation 4 and Xbox On, publisher Deep Silver and developer Nine Dots Studio announced.
The downloadable content first launched for PC via Steam in December 2020.
Here is an overview of "The Three Brothers," via Deep Silver:
About

There is more than destruction on the path of an adventurer, the time for rebuilding has come!

You will play an important role in the timeline of Aurai: Join the rebuilding efforts of old Sirocco refugee camp by providing the pitiable folks there a new place to call home, a new Sirocco.

New weapons, skills and numerous other gadgets will help you on your uncertain journey into the unknown.

The gates are opening, and the path leads to "Caldera," a new region in the world of Outward which is waiting for you with new adventures, dangers and secrets to explore!

Key Features

City Building Mechanic: Rebuilding Sirocco – Create your own landmark in Aurai by helping the population to survive in this ruthless world! With the new City Building mechanic, you are part of rebuilding the Refugee Camp into New Sirocco.
New Area: Caldera – Aurai is expanding and Caldera is more than just a new landscape. New dungeons, quests and locations make it a treasure trove for every adventurer!
Skill Tree: The Primal Ritualist – Prepare the battlefield with your mighty totems and give yourself an advantage before the scrimmage has even started!
Grenade and Elemental Arrows – Enhance your combat repertoire with Grenades and Elemental Arrows. There are numerous new possibilities to be creative in your long-range fighting!
Awakened Weapons – These legendary weapons are not easy to get – But the effort will pay off! Their unique attributes will give you the necessary advantage in dangerous situations!

Filled with new adventures, skills, weapons, recipes and pets, the downloadable content "The Three Brothers" offers you an entirely new journey in the unique world of Aurai!
Outward is available now for PlayStation 4, Xbox One, and PC via Steam.