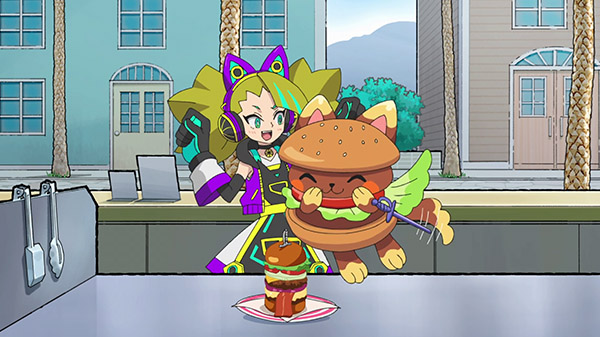 Bandai has released the fifth in its animated trailer series for Tabe-O-Ja.
The trailer, dubbed "Vol. 5: Ultra Cute! Enjoy the Juicy Hamburger!," heads to the beach area of Delicoucity at the hamburger shop "Kitty's Burger" run by Lemone's parents. Lemone is one of Tabe-O-Ja's three protagonists. As a Tabe-O-Ja, Lemone works the kitchen making hamburgers. Hambowger, the Tabe-Gami that dwells within the "Babel Burger," also appears.
If you missed them, watch the first volume here, second volume here, third volume here, and fourth volume here.
Tabe-O-Ja is due out for Switch this winter in Japan. Read more about the game here.
Watch the trailer below.