Bandai Toys announces cooking battle action game Tabe-O-Ja for Switch
Due out this winter in Japan.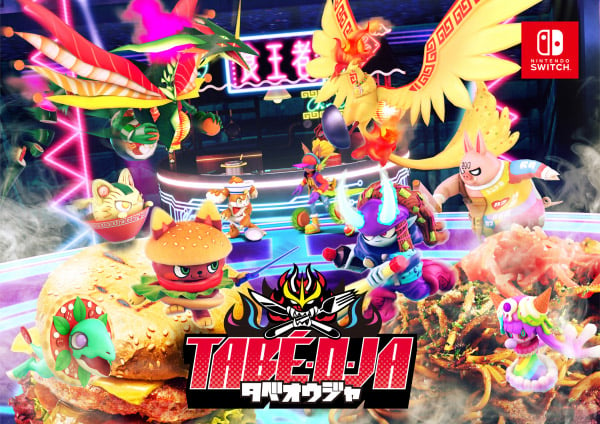 Bandai Toys has announced cooking battle action game Tabe-O-Ja for Switch. It will launch this winter in Japan.
Here is an overview of the game, via Bandai Toys:
About

Tabe-O-Ja is a cooking action game in which you can enjoy strategic battles. As the special chef "Tabe-O-Ja," you will cook various dishes including Japanese, western, Chinese, and more with Joy-Con cooking actions, and summon the "Tabe-Gami" that dwell within each tasty dish. With your summoned Tabe-Gami, you can form your own original team, battle against rival chefs and their Tabe-Gami, and challenge the showdown of the cooking world: "World's Strongest Dish."

Joy-Con Cooking Actions and Tabe-Gami Battles

Tabe-Gami dwell within tasty dishes. You can summon these Tabe-Gami by using the Joy-Cons as the game indicates to complete your dish.

Joy-Con cooking actions have various patterns based on the dish, including "stir-fry," "stacking ingredients," "simmer," and more. For example: stir-frying with good rhythm or stacking ingredients without them falling.

By completing a dish, you can summon a Tabe-Gami.

Each Tabe-Gami is themed after a dish, and their fighting ability differs depending on the performance of your cooking actions and the Tabe-Gami.

At launch, Tabe-O-Ja will feature a charming lineup of over 69 unique characters.

Furthermore, you can form a team with your summoned Tabe-Gami and battle against rival chefs.

You can summon Tabe-Gami onto the battlefield by selecting the Tabe-Gami you want to summon and performing the Joy-Con cooking actions. In battle, Tabe-Gami can use special moves by meeting certain conditions. The battle is decided when the opponent's kitchen is destroyed.
Watch the announcement trailer below. View the first screenshots at the gallery. Visit the official website here.
https://www.youtube.com/watch?v=276AXQWrdno