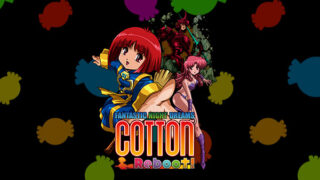 Beep and Success have released the official trailer for the newly dated Cotton Reboot!
Cotton Reboot! is based on the X68000 version of Cotton, which was brushed up from the original arcade release. While it adds a new "Arrange Mode" suited to current hardware specifications, it also includes the original version of the game. Read more about the game modes here. Additional information is available here.
Cotton Reboot! is due out for PlayStation 4 and Switch on February 25, 2021 in Japan. A PC version is also planned.
Watch the trailer below. Visit the official website here.