Hoshi wo Miru Hito for Switch launches July 30 in Japan
Switch version of 1987-released Famicom RPG gets a release date.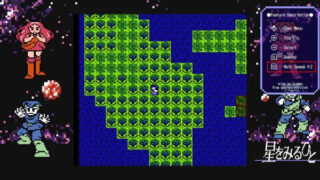 City Connection will release Hoshi wo Miru Hito, which first launched for Famicom in 1987 in Japan, for Switch via the Nintendo eShop on July 30 in Japan for 990 yen, the company announced.
Here is an overview of the game, via its official website:
About

This sci-fi RPG takes place in ravaged future at a deteriorated metropolis.

Mystery and traps shrouds this city with compromised computers, mind control, vicious robots, mutants and psychic hunting.

But this mystery is slowly unraveled by four kids that have psychic powers. Find out and reveal the truth.

New Features

Added for Enhanced Gameplay

Walk Speed x2 – Hold down the ZR button to move your character at double speed.
Rewind – Press the ZL button to rewind to the scene you want to return to.
Quick Save and Load – You can save and load the game at any time. (Up to three slots.)
New Game+ – You can start the game at any level or gold.

Other Features

Wallpaper – You can change the background in the options menu. Decorate your game with your favorite wallpaper!
Ending – You can re-watch the endings at the Bonus option in the Options menu. And when you see all then endings…
Bonus – You can see the package design, instructions, fan art gallery, and endings.
Screen Size – In the options menu, you can switch the screen size to Original or Full.