Ninjala 'Story Mode' and 'Season 1' trailers
Story Mode available as a premium add-on for the free-to-play title.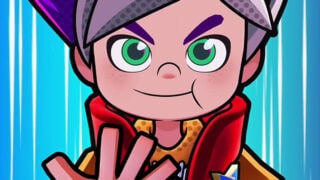 GungHo Online Entertainment has released a new pair of trailers for Ninjala introducing the free-to-play title's Story Mode and Season 1 content.
Ninjala's story mode will be a premium add-on for the game. A price point has yet to be announced. The story is told through comic book-style panels, and features standalone missions that earn you additional rewards that can be used to customize and upgrade your characters for online battles. GungHo Online Entertainment plans to keep the plot progressing as service for the game continues.
"We will gradually release a cartoon-style web anime that will shed light on the background stories of characters that did not appear in the 3D anime," GungHo Online Entertainment president and CEO Kazuki Morishita told GameSpot. "Additionally, the single-player mode [which is additional paid DLC] is in the game that you can play offline called Story Mode. In this mode, the story is presented in a comic book style, and you can experience a playstyle that is completely different from the normal multiplayer battles. Depending on how well you play, you can receive Ninja Medals, which are used to grow Shinobi Cards as rewards. In the future, we plan to develop several cross-media promotions using various approaches such as 3D animation, cartoon animation, comics, and story mode updates."
Ninjala is due out for Switch via the Nintendo eShop on June 24 in the west and June 25 in Japan. Read more about the game here, here, here, and here.
Watch the trailers below.
Story Mode Trailer
Season 1 Trailer