Ninjala details seasonal updates, season pass, and character power-ups
Regular seasonal updates planned, about eight to 10 weeks per season.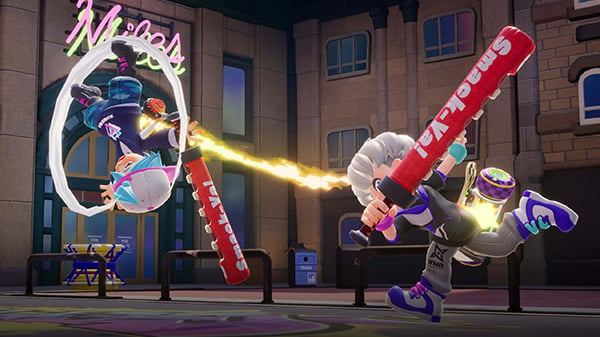 GungHo Online Entertainment has released the third developer diary for Ninjala, which discusses the game's seasonal updates, season pass, and character power-ups.
Here are the details:
Seasonal Updates

Ninjala will have regular "seasonal" updates, with each season lasting around eight to 10 weeks. Each seasonal update will add new features such as new weapons, stages, and game functions.

Ninjala Pass

The Ninjala Pass is like a Season Pass. It offers incentives used throughout the season and allow you to enjoy more of the game.

The Ninjala Pass as a tier system that goes from one to 100, and you will be able to receive various rewards by accomplishing missions tied to specific tiers.

Character Power-Ups

In Ninjala, you can draw out your ninja skills by equipping special passive skills or Gum Bottles. In order to power-up, you will need a Shinobi Card and Ninja Medals, which you can obtain by participating in online matches, then use them to build up your character as you like.

For example, the "Sudden Burst" Shinobi Card allows you to activate S-Burst one time, even if your S-Energy gauge is depleted. This card's passive skill can be very useful especially at the start of a match when your S-Energy is low..

You can equip various cards as you like, such as "Wall Shooter" where your Gum Shoot cooldown time is reduced while standing on walls.

Ninja Medals can be used to unlock and enable Assist Codes. There are also Assist Codes that further power up Shinobi Cards.
Ninjala is due out for Switch via the Nintendo eShop on May 27 in the west and May 28 in Japan. An open beta test will take place on April 28, which is currently available for preload via the Nintendo eShop. Read more about the game here.
Watch the developer diary below.