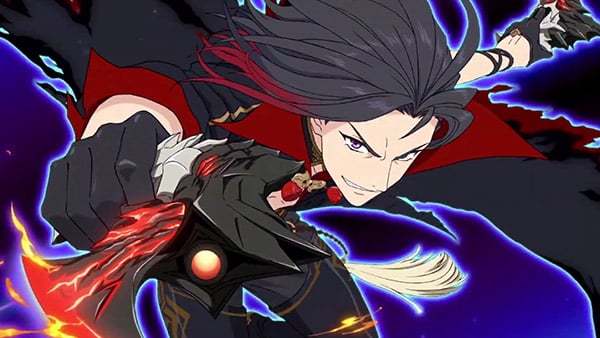 The latest character trailer for Tales of Crestoria introduces Vicious, the "Great Transgressor."
Here is an overview of the character, via the game's official website:
Vicious

Voiced by: Yuma Uchida
Character design by: Miyuki Kobayashi
Blood Sin: Endless Torment
Gender: Male
Age: Unknown (appears 22)
Height: 6'0″ (184 cm)
Handedness: Ambidextrous (favors his right)
Birthdate: May 17
Appears In: Main Story

Widely known as the "Great Transgressor." Vicious is feared and despised the world over. He possesses a devil-may-care attitude, and believes that people should lives their lives as their whims guide them. He crosses paths with and rescues the condemned Kanata and Misella in search of a certain place. Vicious possesses the unique ability to unlock people's blood sins.
If you missed it, previous trailers introduced protagonist Kanata Hjuger and heroine Misella.
Tales of Crestoria is due out for iOS and Android devices worldwide in early June.
Watch the trailer below.
English
Japanese