Sony Interactive Entertainment Europe launches PS5 newsletter page [Update: North America, Japan]
Sony "not quite ready to fully unveil" PS5 yet.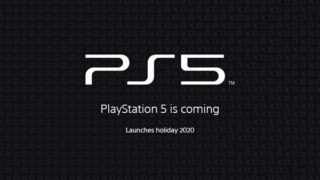 Sony Interactive Entertainment has launched a PlayStation 5 newsletter page across its European territory websites.
"We've begun to share some of the incredible features you can expect from PlayStation 5, but we're not quite ready to fully unveil the next generation of PlayStation," reads a message on the page. "Sign up below to be among the first to receive updates as we announce them, including news on the PS5 release date, PS5 price, and the upcoming roster of PS5 launch games."
Users can sign-up for the newsletter by filling out their email address and date of birth in the form on the page.
PlayStation 5 is due out this holiday.
Update: The same newsletter page is now also available across multiple PlayStation territory websites, including the United States, Canada, and Japan.