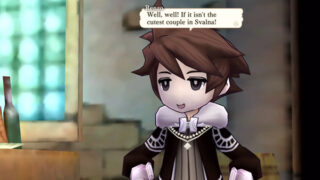 Publisher NIS America has released a new trailer for The Alliance Alive HD Remastered introducing the "Unlikely Heroes" that make up the game's cast.
"Despite coming from different races and ideologies, nine individuals come together to unite a fractured world and reclaim it from the Daemons, invaders that caused darkness to envelop the sky," NIS America said in a press release.
The Alliance Alive HD Remastered is due out for PlayStation 4, Switch, and PC on October 8 in North America, October 10 in Japan, and October 11 in Europe.
Watch the trailer below.