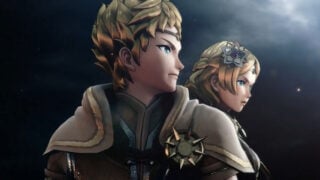 Koei Tecmo has released the opening movie for Fire Emblem Warriors.
The Warriors-style action game features playable heroes mainly from across Fire Emblem Fates, Fire Emblem Awakening, and Fire Emblem: Shadow Dragon, as well as a few several original characters.
Fire Emblem Warriors is due out for Switch and New 3DS on September 28 in Japan, and on October 20 in North America and Europe.
Watch the video below.