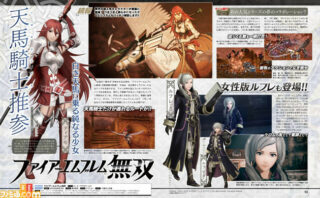 Cordelia and Robin (Female) from Fire Emblem Awakening will be playable characters in Fire Emblem Warriors, the latest issue of Weekly Famitsu reveals.
Outside of the new character details, the magazine also has information on game's "Efficiency" and "Weapon Triangle" systems, which return from previous Fire Emblem games. There are also details on a "Character Lost" system that prevents players from using a character again if they die.
Fire Emblem Warriors is due out for Switch and New 3DS on September 28 in Japan, and this fall in North America and Europe.
Thanks, Famitsu.