Ace Combat 7 rated for Xbox One in Taiwan [Update]
Flight action sequel also coming to Microsoft's platform?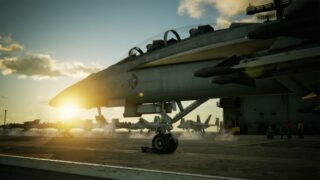 The Taiwan Game Software Rating Information board has rated Ace Combat 7 for both PlayStation 4 and Xbox One.
Ace Combat 7 has currently only been confirmed for release on PlayStation 4.
Ratings from the Taiwan Game Software Rating Information board are generally a reflection of what's really happening on the publisher's side. However, there was one rating for an Xbox One version of BlazBlue: Central Fiction in January 2016 that never actually happened. The game eventually launched in October for PlayStation 4 and PlayStation 3, both of which were also rated.
Ace Combat 7 is due out in 2017. If you missed it at PlayStation Experience 2016 last month, catch the latest trailer here and some additional information here.
Update 1/5/16 at 8:30 a.m.: The Xbox One listing has been removed.