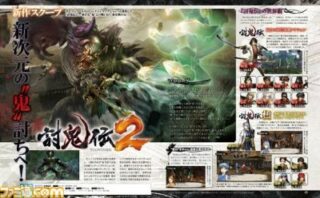 The latest issue of Weekly Famitsu has first details on Toukiden 2, first announced for PlayStation 4, PS Vita, and PlayStation 3 in September last year.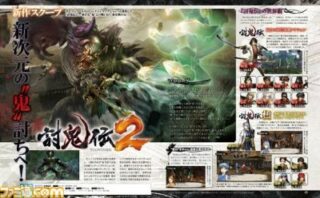 Get the information below.
General

Unlike its predecessor, Toukiden 2 is an open-world hunting action game.
From forests and caves to volcanoes, players will fight in a variety of fields. When you encounter a demon, battles will take course seamlessly.
The world will shift between day and night.
There is a new weapon called the "Shield Sword," which is just a big sword in the right hand and shield in the left hand.
Development is 60 percent complete.

Characters

The Hero Who Lost His Memory – A slayer who fought in the Twilight Yokohama Defensive War. In the midst of battle, he leaped forward 10 years and washed ashore a village without his memory.
Hakase (The Doctor) (Weapon: Gun) – A short girl and mechanical expert chasing the truth about the world.
Tokitsugu (Weapon: Gun) – A device that The Doctor made. The soul of a human is sealed inside it.
Gwen (Weapon: Shield Sword) – A British girl with blonde hair and blue eyes.

New Oni

Shinragou – A large oni with overwhelming power that can mow down everything in its path.
Hidaru – A medium-sized oni with long arms and an enlarged abdomen.
Toukiden 2 is due out this year in Japan.
Thanks, Hachima Kikou, Famitsu.