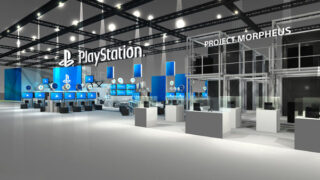 Sony Computer Entertainment Japan Asia has opened its Tokyo Game Show 2015 website and announced its lineup of more than 19 playable at the PlayStation booth.
In addition to the following titles, Project Morpheus will also be on display. Stage events and the latest trailer debuts are also planned for Sony's in-booth stage.
Get the lineup below.
Arslan: The Warriors of Legend (Koei Tecmo)
Call of Duty: Black Ops III (SCE)
Destiny: The Taken King (SCE)
Exist Archive: The Other Side of the Sky (Spike Chunsoft)
God Eater Resurrection (Bandai Namco)
Naruto Shippuden: Ultimate Ninja Storm 4 (Bandai Namco)
JoJo's Bizarre Adventure: Eyes of Heaven (Bandai Namco)
Odin Sphere: Leifthrasir (Atlus)
Pro Evolution Soccer 2016 (Konami)
Star Ocean: Integrity and Faithlessness (Square ENix)
Star Wars Battlefront (EA)
Tearaway Unfolded (SCE)
The Tomorrow Children (SCE)
Uncharted: The Nathan Drake Collection (SCE)

PS Vita
The Tokyo Game Show runs from September 17 to 20.
Thanks, Famitsu.