Ar nosurge Plus debut screenshots
First look at Gust's latest enhanced PS Vita port.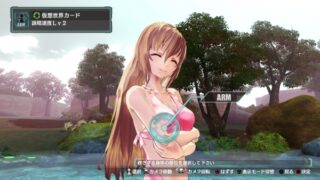 Gust has released the first screenshots of Ar noSurge Plus: Ode to an Unborn Star, coming to PS Vita in Japan on October 2.
The PS Vita version adds a number of additional content, including:
A large variety of new costumes for the game's four protagonists, including additional add-on costumes for first-print run copies of the game .
Additional Purification Ceremony characters (Nero, Shurelia, and Sarli) and over 50 new events (for a total of over 150).
Touch compatibility during Purification Ceremonies.
All post-release downloadable content from the PlayStation 3 version.
All sorts of adjustments, including a full tutorial mode for beginners, the ability to re-watch mixing events at any time from the menu, small refinements throughout each area, and connectivity with Ciel nosurge.
View the screenshots at the gallery.