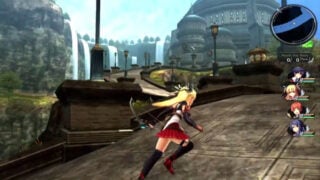 Falcom has released a new 15-secon TV spot for its upcoming PlayStation 3 and PS Vita RPG sequel The Legend of Heroes: Sen no Kiseki II.
The video shows brief flashes of gameplay, including battle scenes with Rean, Alisa, and Laura, as well as a couple of field scenes (including one with a motorcycle).
Watch the video below. The game is due out on September 25 in Japan.
https://www.youtube.com/watch?v=Cts9F8MxmEc