The Last of Us coming to PlayStation 4 with enhanced graphics this summer, says PlayStation Turkey boss
Slip of the tongue from Sony VP?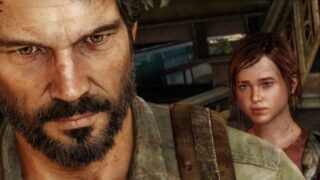 The Last of Us is coming to PlayStation 4 this summer, according to PlayStation Turkey vice president Sercan Sulun.
Asked by CNN Turk if we'd see a sequel to the hit Naughty Dog game anytime soon, Sulun replied (translation via), "No, a sequel is not coming right now as far as I know. But I can say that first game will be released this summer for PlayStation 4 as a physical and digital copy, with enhanced graphics."
The February-launched 'Left Behind' add-on will be included, Sulun added.
The Last of Us first launched for PlayStation 3 last June.
Thanks, NeoGAF.