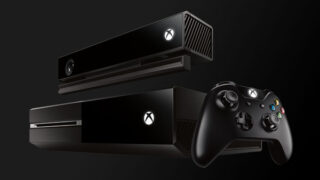 Xbox One was the top-selling console in the U.S. for the month of December with 908,000 units sold, according to NPD sales data released today.
3DS topped overall hardware sales for December and 2013 as a whole, however, but with its $499 price point, Xbox One "led annual hardware sales on a dollars basis," according to the NPD.
Xbox 360 came in third place with 643,000 consoles sold, leading current-gen hardware sales. Altogether, Microsoft claimed "50 percent of the combined software, hardware, and accessories spend in the U.S." with $1.39 billion was earned between Xbox One and Xbox 360.
While Xbox One led console sales in December, PlayStation 4's two-month total makes it the best selling console during the two-month launch window, the NPD added. December numbers for PlayStation 4 were not shared, but Sony said it "sold every PS4 available at retail in the U.S. and were out of stock in December due to overwhelming consumer demand."
As far as total sales go, Xbox One sold through three million in 2013, while PlayStation 4 topped 4.2 million sales.
December 2013 was Wii U's best month in the U.S. to date. While specific sales numbers were not shared, Nintendo said it was its "highest month for unit sales."
These were December's top ten selling games:
Call of Duty: Ghosts (Activision)
Battlefield 4 (EA)
Just Dance 2014 (Ubisoft)
Madden NFL 25 (EA)
Assassin's Creed IV: Black Flag (Ubisoft)
Grand Theft Auto V (Rockstar Games)
LEGO Marvel Super Heroes (Warner Bros.)
FIFA 14 (EA)
Skylanders SWAP Force (Activision)