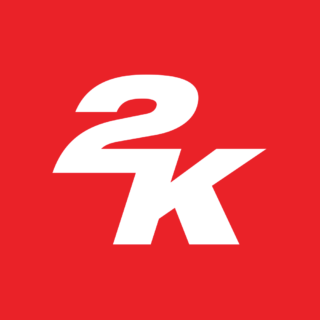 2K
2K is a video game publisher and developer headquartered in Novato, California, and a subsidiary of Take-Two Interactive Software. It is known for the BioShock, Borderlands, Civilization, Mafia, NBA 2K, and XCOM series, among many others.
Publisher 2K and developer Gearbox Software will release Borderlands 3 Ultimate Edition for Switch on …
LEGO 2K Goooal! is a sports video game published by 2K.
NBA 2K24 is a sports video game developed by Visual Concepts and published by 2K. …
LEGO 2K Drive is an open-world racing video game developed by Visual Concepts and published …
WWE 2K23 is a sports video game developed by Visual Concepts and published by 2K. …
Marvel's Midnight Suns is a strategy role-playing video game developed by Firaxis Games and published …
New Tales from the Borderlands is a video game developed by Gearbox Software and published …
The Quarry is a horror video game developed by Supermassive Games and published by 2K. …
Tiny Tina's Wonderlands is a first-person shooter developed by Gearbox Software and published by 2K. …
WWE 2K22 is a sports video game developed by Visual Concepts and published by 2K. …
Tiny Tina's Assault on Dragon Keep: A Wonderlands One-Shot Adventure is a first-person shooter developed …
Borderlands 3 is a cooperative first-person shooter developed by Gearbox Software and published by 2K. …