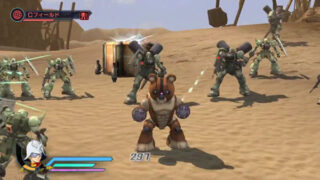 Namco Bandai has shared a new eight minute trailer and gameplay video for Shin Gundam Musou.
The gameplay video shows Model Suit Gunpla Builders Beginning G's Beargguy in action for the first time.
Watch both clips below. The game is due out for PlayStation 3 and PS Vita in Japan on December 19.
Trailer
https://www.youtube.com/watch?v=eUxZygp635c
Beargguy Gameplay