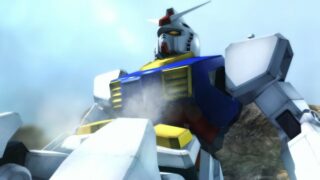 Namco Bandai has released the debut teaser trailer and teaser TV commercial for Shin Gundam Musou.
Though, it can be debated whether or not "teaser" is an appropriate term, considering the trailer is over three minutes long and is made up largely of gameplay.
Watch both videos below. View a new set of screenshots at the gallery.
Teaser Trailer
https://www.youtube.com/watch?v=P0Vk3RA6csk
Teaser Commercial
https://www.youtube.com/watch?v=g0Wq_i5Xzlo