Acquire announces Mind 0 for PS Vita
A 3D school dungeon RPG joint-developed with Zerodiv.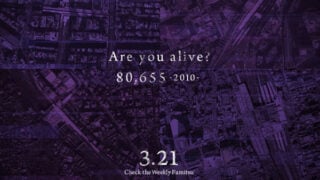 Acquire's recently teased PlayStation Vita game is called Mind 0 (stylized MIND≒0), the latest issue of Weekly Famitsu reveals.
The game, developed in collaboration with Class of Heroes studio Zerodiv, is a dark and stylish school dungeon RPG featuring character designs by Kyo, scenario by Minato Kushimachi, and sound by Zizz Studio.
The game will have two worlds—the real world and a crazy spiritual world—the latter in which players can use a special MIND (Mental Inside Nobody Doll) ability to call forth their Persona-like counterparts. It will have fully voiced scenes, 3D turn-based battles, and 2D adventure game-like conversation scenes. When you strike enemies, you'll see onomatopoeic words like "Barin!" and "Zugyan."
Settings include Akihabara, Yokohama, Amamiya, and Nippori. It should be noted that these are written in kanji different from the names of the actual areas in Japan. The game starts at Saitama Prefecture high school.
Find a set of characters and their voice actors below:
Kei Takanashi (voiced by Tomokazu Sugita) – The protagonist. He's cool and caring.
Sana Chikage (voiced by Rina Satou) – The heroine. She enjoys physical activity, is loyal, quick to act, and relied on by everyone. Her MIND is an elf-like character.
Leo Asahina (voiced by Yuichi Nakamura) – An endlessly cheerful dope. His MIND is a demon-looking character.
Yoichi Ogata (voiced by Takehito Koyasu) – A detective. His MIND is a Japanese doll-like character.
Development on Mind Zero is currently 70 percent complete. The game is due out this summer for 6,279 yen in Japan.
Thanks, Game Nyarth.