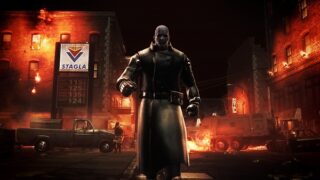 Resident Evil: Operation Raccoon City will launch in North America on March 20, 2012, Capcom has announced.
The team-based third-person shooter, in development at SOCOM: Confrontation studio Slant Six, takes players back to Raccoon City in the shoes of an Umbrella Security Service soldier tasked with taking out the zombies and bio-organic weapons the company has created.
A special edition of Operation Raccoon City will be released alongside the standard edition. It will include a copy of the game, a steel book with exclusive art, a stylized foil sleeve, an Umbrella Security Service embroidered patch, a Spec Ops Field Unit embroidered patch, and eight bonus weapons.