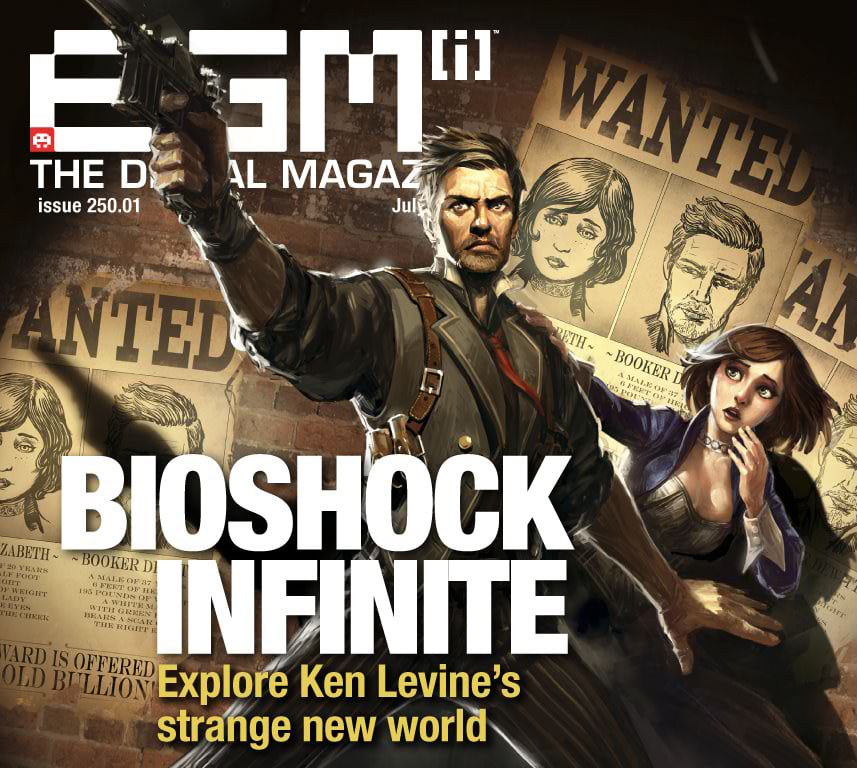 Up until now, we haven't seen what BioShock Infinite protagonist Booker DeWitt looks like. Thanks to a new preview from Electronic Gaming Monthly's digital magazine, EGMi, we now have a good look at the guy.
Both Booker and companion Elizabeth are wanted in Colubmia, judging by those wanted posters in the background. Booker's six feet tall, 195 pounds, has green eyes, and bears a scar on the right somewhere (it's covered by text).
BioShock Infinite is out in 2012 for PlayStation 3, Xbox 360, and PC. Read EGMi's preview here.