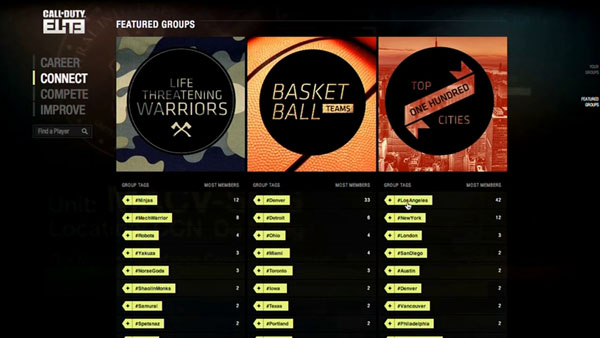 Last night, Activision revealed their new Call of Duty subscription service, Call of Duty Elite. A debut trailer released today has Black Ops player 'Legend of Karl' describing what's so hot about the Elite service.
The service, which will be based on a monthly fee, will be accessible within the game, on tablets, on PC, and across other devices. It has three main key points:
Connect: Call of Duty Elite gives players unprecedented control over their multiplayer experience, transforming it into a true social network. Players can compete against friends, players of similar skill levels and players with similar interests, join groups, join clans, and play in organized tournaments. They can also track the performance, progress and activity of their entire network, both in the game itself, as well as through mobile and web interfaces. Elite will be an "always on" way for players to connect with the Call of Duty community.

Compete: Call of Duty Elite establishes the most exciting, competitive environment in a multiplayer game. Players will have available a constant stream of events and competitions, tiered to group them with those with similar abilities. Both in-game and real-world prizes will be rewarded to all skill levels.

Improve: Call of Duty Elite is like having a personal online coach. It provides players with a dynamic strategy guide that tracks their statistics and performances down to the most minute details. It can show gamers how they stack up against their friends or others in the community. Tools and information are provided so players can learn and up their game.
Call of Duty Elite will launch this fall with Call of Duty: Modern Warfare 3. A public beta will be held this summer with Call of Duty: Black Ops.