Ufotable signed for Tales of Xillia anime footage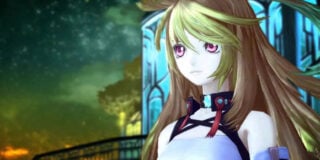 Ufotable, a Tokyo-based animation studio, will provide the animated cut-scenes for Namco Bandai's recently announced Tales of Xillia. This will be the company's second take on a Tales game; they provided a four-part original video animation for Gamecube's Tales of Symphonia back in 2007.
The same company is also doing animation for Imageepoch's Black Rock Shooter. They provided anime work for God Eater Burst, released in Japan earlier this February, as well.
Tales of Xillia is out in Japan in 2011. Namco Bandai's yet to announce a western launch.
Ufotable to Produce Tales of Xillia RPG's Footage [Anime News Network via Siliconera]