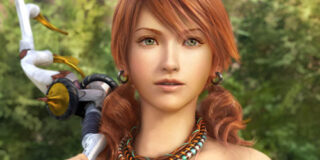 Development on Final Fantasy XIII is complete, game director Motomu Toriyama revealed in a message today.
"FINAL FANTASY XIII overseas version is finally completed. I am sorry for the long wait," he writes. "At present, members of the development team in Japan are on a New Year holiday while awaiting an approval for the master disc."
"The overseas version was developed simultaneously with the Japanese one as we wanted to ensure that it comes out as soon after the Japanese release date as possible."
It's been a long time coming, RPG aficionados. March 9 is closer than ever.
Final Fantasy XIII [Square Enix Europe]