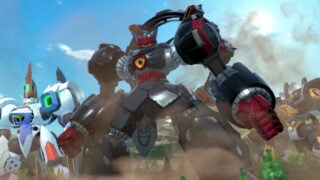 LEVEL-5 has delayed Megaton Musashi X from its previously planned December 1 release date to December 8 in Japan. It will be available for PlayStation 4 and Switch.
On November 1, LEVEL-5 announced a delay in the release of the second season of the Megaton Mushi anime. Since the game content is linked to the anime, the company decided to delay its release by one week.
Megaton Musashi X is a free-to-play title, which includes Megaton Musashi and its six volumes of post-launch updates, as well many new additional elements such as new story, systems, and robots.
Users who previously purchased the original Megaton Musashi, which was released as a full-price title on November 11, 2021, will be able to purchase an items set including exclusive robots, normally worth several thousand yen, for only 100 yen.