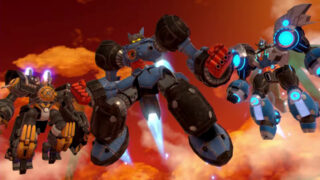 Megaton Musashi X will launch for PlayStation 4 and Switch on December 1 in Japan, developer LEVEL-5 announced.
The free-to-play title includes Megaton Musashi and its six volumes of post-launch updates, as well many new additional elements such as new story, systems, and robots.
Users who previously purchased the original Megaton Musashi, which was released as a full-price title on November 11, 2021, will be able to purchase an items set including exclusive robots, normally worth several thousand yen, for only 100 yen.
Watch the latest trailer and gameplay footage below.
Trailer #2
Gameplay
24:22 to 31:47 – Battle against the titanic Dracter "Big Tank"
39:34 to 44:04 – Robot Customization
44:30 to 48:29 – Player-versus-player mode including a look at Mazinger Z