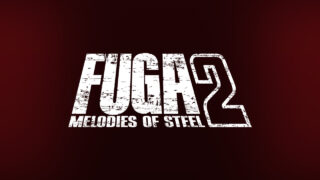 Fuga: Melodies of Steel 2 will launch for PlayStation 5, Xbox Series, PlayStation 4, Xbox One, Switch, and PC in 2023, the latest issue of Weekly Famitsu reveals.
The sequel will feature an improved battle system, including new weapons and refined battle operations that enable both speedy and intuitive tactical combat. "Turbo Mode" is also available from the start of the game.
Branching paths will offer a higher degree of freedom, and airship support has also been implemented. The division of the continent has led to development of airship technology, which enabled the expansion of resource replenishment and enemy absorption.
The player's choices will influence the story through the "judgment system." Choices will appear throughout the game, and the accumulation of your decisions will alter the story and relationships between characters.
The following additional information was also shared in Weekly Famitsu's interview with the development team:
Development is currently 60 percent complete.
The original idea was to develop the series as a trilogy.
The story is set one year after the "True End" of the first game (in which the whole party survived).
You can buy items with in-game currency.
If you have save data from the previous game, or "True End" save data, you will receive a bonus in Fuga: Melodies of Steel 2.
A Soul Cannon with two barrels? That is all that can be said for now.
Expect revenge elements in full swing.
Malt is the protagonist of the story.
The volume of the scenario is double that of the first game.
Thanks, Ryokutya2089.