Square Enix trademarks Tactics Ogre: Reborn in Japan
New Tactics Ogre title on the way?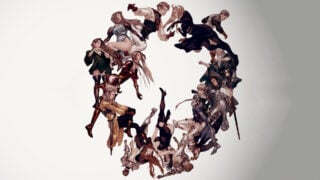 Square Enix filed a trademark for "Tactics Ogre: Reborn" on March 31 in Japan, which was made public today.
The Ogre Battle strategy RPG series consists of the following titles:
Ogre Battle: The March of the Black Queen (SNES, PlayStation, Saturn) – March 1993
Tactics Ogre: Let Us Cling Together (SNES, Saturn, PlayStation) – October 1995
Ogre Battle 64: Person of Lordly Caliber (Nintendo 64) – July 1999
Ogre Battle Gaiden: Prince of Zenobia (NEOGEO Pocket Color) – June 2000
Tactics Ogre: The Knight of Lodis (GBA) – June 2001
Tactics Ogre: Let Us Cling Together remake (PSP) – November 2010
A new entry in the Ogre Battle series has not been officially announced by Square Enix, but a "Tactics Ogre Remaster" appeared in a database of games datamined through the NVIDIA GeForce NOW service. A number of games from that leak have since been announced. From Square Enix alone, Actraiser Renaissance (listed as "Actraiser Remake"), Chrono Cross: The Radical Dreamers Edition ("Chrono Cross Remaster"), Dungeon Encounters ("Unannounced Dungeon Tactics Game"), Final Fantasy VII Remake Intergrade for PC, and Voice of Cards: The Isle Dragon Roars ("Unannounced Card Game 2") have all been confirmed.
Thanks, @Renka_schedule.