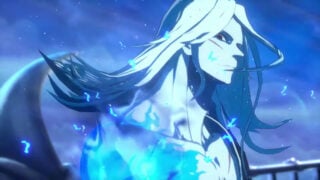 Publisher Nexon, and developers Neople, Arc System Works, and Eighting have released a new trailer for Dungeon Fighter-based fighting game DNF DUEL introducing the Ghostblade.
"The eerie one has arrived!" Nexon said. "Watch the Ghostblade and his Ghost deliver their strikes as one in their play video!"
Previous trailers introduced the Crusader, Kunoichi, Vanguard, Dragon Knight, Hitman, Ranger, Striker, Grappler, Inquisitor, and Berserker.
DNF DUEL is due out for PlayStation 5, PlayStation 4, and PC this summer.
Watch the trailer below.