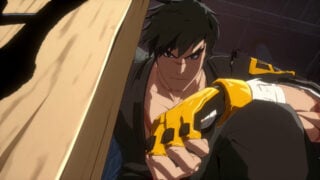 Publisher Nexon, and developers Neople, Arc System Works, and Eighting have released a new trailer for Dungeon Fighter-based fighting game DNF DUEL introducing the Grappler.
"The master of the Black Pearl Ring martial arts has arrived!" Nexon said. "Watch the Grappler topple his foes with iron-handed grabs and pure strength in his play video!"
Previous trailers introduced the Inquisitor and Berserker.
Platforms and a release date for DNF DUEL are still to be announced.
Watch the trailer below.