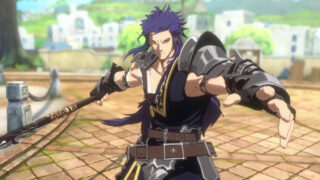 Publisher Nexon, and developers Neople, Arc System Works, and Eighting have released a new trailer for Dungeon Fighter-based fighting game DNF DUEL introducing the Vanguard.
"The cursed one has arrived!" Nexon said. "Watch the annihilator Vanguard thwart death time and time again with his Demonic Lance in his play video!"
Previous trailers introduced the Dragon Knight, Hitman, Ranger, Striker, Grappler, Inquisitor, and Berserker.
DNF DUEL is currently confirmed for PlayStation 5, PlayStation 4, and PC. A PlayStation 5 and PlayStation 4 open beta test will run from December 17 to 20.
Watch the trailer below.