Wizardry: The Five Ordeals for Steam launches in Early Access on December 17
No editor service at launch.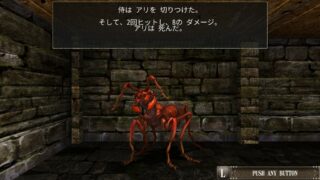 Wizardry: The Five Ordeals will launch in Early Access for PC via Steam on December 17, Game*Spark Publishing and developer 59studio announced.
Originally planned for release on June 18, the Early Access release was delayed "for various reasons" a day ahead of its scheduled launch.
The companies also announced that they will not distribute the game's editor service at the launch of Early Access as originally planned, but "will continue to make every effort" to release the editor by the end of 2022.
"We apologize for any inconvenience this may cause to former users who were looking forward to the new editor, as well as to new users who were considering starting their own adventure sooner rather than later," reads a news post on the game's Steam page. "As previously announced, the game will be launched in Early Access, as the editor is not functional for the time being and there are many items that cannot be adjusted."
The companies noted that the game will still feature five official scenarios "that can be played for dozens of hours or more each," as well as support "converted scenarios from previous versions of scenarios that existed on the game's official servers at no additional cost."
Additional content such as downloadable content for the official scenarios "Prisoners of the Battles" and "The Absence of Misericordia" are also being considered as a result of this change.
Read more about the Early Access launch here. Read more about the game itself here.