Piofiore: Episodio 1926 coming west
The sequel to the Mafia-themed otome visual novel Piofiore: Fated Memories.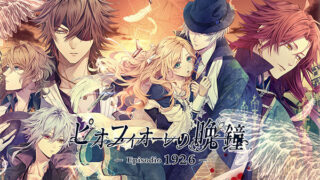 Aksys Games will release otome visual novel Piofiore: Episodio 1926 for Switch in the west, the publisher announced. A release date was not announced.
Piofiore: Episodio 1926 first launched on November 12, 2020 in Japan.
Here is an overview of the game, via Aksys Games:
The full sequel to last year's hit Piofiore: Fated Memories finds Liliana immersed once again in the dangerous Mafia turf wars and intrigues that tear apart the city of Burlone.
Watch a new trailer below.